Batch #5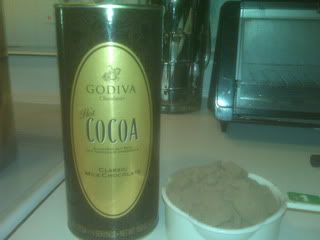 Vanilla Porter - Brewed 6/3/10
Ingredients
8.2 lbs Dark Malt Extract
Steeping grains: 18 oz Chocolate Malt, 16 oz Caramel Malt 80L
1 oz Northern Brewer Pellets (bittering hops)
1 oz Perle Pellets (aroma hops)
8 oz Godiva cocoa
2 Madagascar Bourbon Vanilla beans sliced, scraped and soaked in 50 ml Smirnoff Vodka
Wyeast 1272 AM Ale II Activator yeast
5 gallons bottled spring water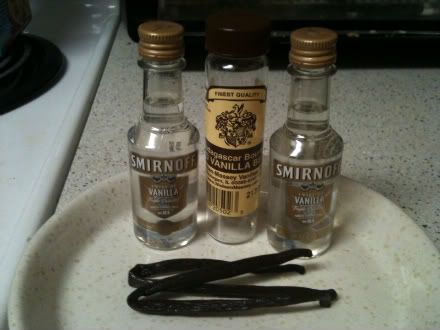 Process
First brew done without a kit.
First brew on new stove - flat electric top. Seemed to take a lot longer to get to boiling point.
Boil: 60 min
Bittering hops:60 min
Whirfloc tab: 15 min
Cocoa: 5 min
Aroma hops: flameout
Racked to secondary on 6/16 — threw the vanilla/vodka mix into the secondary bucket and racked onto that.
Bottled 6/26/10
44 bottles
FG 1.0175 (I forgot to get an OG)
Absolutely fantastic beer. Easily the best one I've brewed. The vanilla was pretty subtle…I would have liked a little more, but friends said it was just right. Definitely could taste the chocolate — in a good way. Can't wait to taste it again around Christmastime!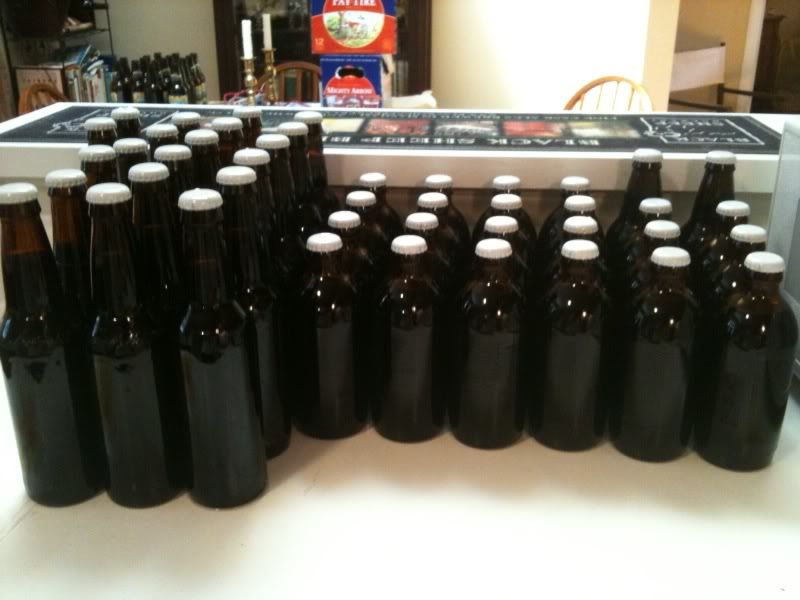 page revision: 14, last edited: 24 Jul 2010 14:13